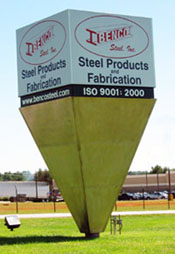 Established in 1960,
BENCO STEEL, Inc.
is an independent, woman owned, regional steel service center serving industries in the North Carolina and South Carolina area.
We offer many metal processing and fabrication options to our customers, including sawing, burning, shearing, breaking, punching, welding, and painting.
BENCO serves any business from one-man welding shops, to construction contractors, to multi-million dollar manufactures of end-line industrial equipment that require the use of steel or other metal products. A one-stop-shop for structurals, BENCO products and fabricated materials are used in residential, religious, and commercial structures across North Carolina.
Consistent with our long-range strategic planning program, we at BENCO have totally re-engineered all of our administrative and operational processes, upgraded all of our processing and fabricating machinery with state-of-the-art CNC equipment, and modernized our trucking fleet in order to more effectively and efficiently serve the changing needs and requirements of our customer community. Throughout the year we assess our business based on quarterly customer feedback surveys. Each year we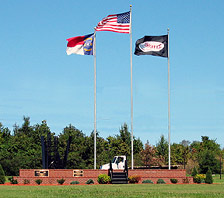 update our goals, objectives, and planned improvements to insure that what we do and how we do it is directly in line with one thing….MAKING OUR CUSTOMERS SUCCESSFUL!
BENCO'S internal processes are designed to implement the owner's business and quality philosophy, "…to provide a quality product, at a fair price, with timely delivery; and with customer service and continual improvement as our TOP priority in meeting customer requirements".
BENCO Steel, Inc. maintains ISO 9001 as a means of formalizing our operating methods and for communicating the company's business philosophy and quality commitment to the marketplace.